Market of non-governmental organizations is a unique one-day event, which has been growing in size and scope since its inception in 2000. NGOs active in education, volunteering, human rights, environmental and other issues are given an opportunity to present their activities to broad public, establish new partnerships, address potential sponsors and volunteers, and even gain valuable know-how needed for successful NGO-management.
14th Annual Non-profit Fair
May 3, 2013, National Technical Library, Prague
The annual NGO Market took place at Prague's National Technical Library and showcased nearly 200 non-profit organizations from the Czech Republic. This year's special focus was to promote active citizenship, and thus the fair provided visitors with the inspiration, recommendations and opportunities to participate actively. Presentations of NGO activities were complemented by workshops, lectures and discussions dedicated to current issues from the non-profit sector. Admission to the fair was free.
What were some program highlights?
200 NGOs
Active citizenship in practice – Interactive game "Citizen 2.0"
Professional program for NGOs and companies
Workshops, lectures and practical demonstrations
Drawing of attractive prizes for visitors
Volunteer center
Law advice bureau
Children's corner
The biggest mobile library with non-profit literature
Unconventional refreshments
Browse the Photogallery for the complete alphabet of the active citizen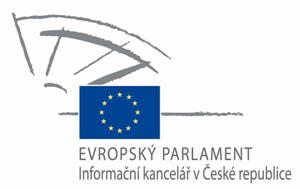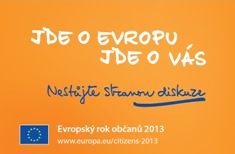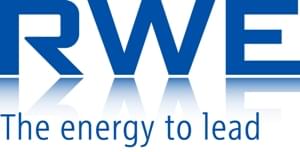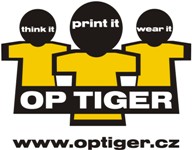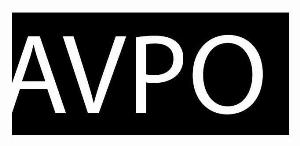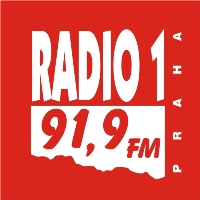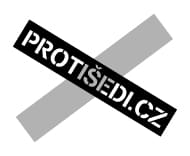 Cooperating Organizations
Ex Lovers – grafic design
We would like to thank the following volunteers who devoted their free time and energy to the 2013 NGO Market:
Helena Andrejová, Ibolya Běláková, Radek Blažík, Irena Boušová, Karel Petr Braun, Karolína Braunová, Kateřina Davidová, Jana Dobřichovská, Veronika Dubská, Joris Erftemeijer, Petra Fabiánová, Michaela Gallová, Kateřina Hrádková, Magdalena Hrušková, Barbora Hudečková, Jana Hulvejová, Helena Hýsková, Vlaďka Janková, Patrik Jelínek, Viktor Jelínek, Barbora Jirošová, Aneta Karlíková, Jana Kasíková, Blanka Kelisová, Martina Knapová, Veronika Kočová, Petra Kohoutová, Michal Kolomazník, Nora Kotubejová, Noemi Krausová, Jana Kučerová, Marcel Ladka, Petra Lauberová, Zuzana Lebedová, Hana Martausová, Ivana Miková, Peter Mistrík, Zuzana Mjartanová, Jitka Nováková, Lucia Paulíková, Marta Píchová, Jan "Opin" Pivoňka, Markéta Plesníková, Martina Reichmanová, Jitka Richterová, Michal Sedláček, Martina Sedláčková, Petra Sedláková, Jana Soukupová, Lenka Střižíková, Zuzana Stuchlíková, Magdalena Šimonová, Kateřina Šmejkalová, Zdenka Vacková, Martina Vargaestoková, Soňa Vedralová, Petra Vegnerová, František Vorel, Lea Záhradníková