Market of non-governmental organizations is a unique one-day event, which has been growing in size and scope since its inception in 2000. NGOs active in education, volunteering, human rights, environmental and other issues are given an opportunity to present their activities to broad public, establish new partnerships, address potential sponsors and volunteers, and even gain valuable know-how needed for successful NGO-management.
11th Annual Non-profit Fair
The 11th annual NGO Market took place at the National Technical Library in Prague on Friday, April 16, 2010. Over 150 non-governmental organizations presented their activities, including a number of organizations from abroad. Visitors had an opportunity to learn about NGOs from Azerbaijan, Bosnia and Herzegovina, Croatia, Denmark, Germany, Russia, Spain, Turkey, Ukraine and the United Kingdom.

The patroness of the NGO Market was model and President of the Sunflower Children Foundation, Helena Houdová. She also participated in the first panel discussion, "Giving Back on Every Level", which opened the program of associated events. This included lectures about bullying, social responsibility of enterprises, the situation of NGOs in Russia and other interesting topics.

Expert lectures dedicated primarily to people active in non-profit organizations were met with great success. As the discussions that followed the lectures showed, topics such as social business, fundraising and public relations of non-governmental organizations are relevant and important issues facing the non-profit sector today. A children's corner was prepared for the NGO Market's youngest visitors. Thanks to volunteers from the NGO ADRA, children had the opportunity to learn about foreign countries and cultures. A creative workshop was prepared for older visitors, where they could design their own T-shirt or bag. Visitors could also sit and relax in the lovely Café Technika.
A short documentary about the NGO Marketu 2010

Patron of the Education and Research/Law Category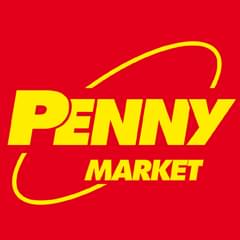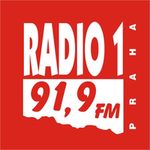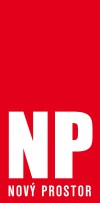 Many thanks also to all volunteers who helped with the preparation of the 2010 NGO Market:
Bára Adlerová, Jiří Bednář, Jana Běhunová, Maxim Belikov, Katarína Bendíková, David Biksadský, Tereza Demuthová, Aleš Fulín, Markéta Fulínová, Ivana Gabalová, Radka Hájková, Lída Houdková, René Kostka, Zuzana Kubíková, Anna Kulanová, Eva Lonková, Claire Loucks, Martina Macáková, Jana Malinová, Zuzana Minářová, Kamil Pavelka, Ester Pěkná, Petra Pírková, Joseph Ricci, Petra Shánělová, Markéta Sošťáková, Anežka Svobodová, Klára Šimčíková, Monika Šišková, Iva Tržilová, Michal Švajda, Aneta Švehlová, Veronika Vanišová, Aleš Veselý, Eva Vinka, Klára Vraštilová, Victoria Yeager, Zuzana Zalánová