Forum 2000 Bulletin
September 2017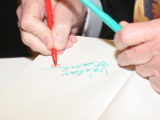 Registrations for the Forum 2000 Conference are closing soon.
On 29 September, the registrations for the 21st Forum 2000 Conference, to be held in Prague on 8 - 10 October, 2017, will be closed. Capacity is limited, and some parts of this year's program are already fully booked. Book your place in time! Participation at Forum 2000 is traditionally free of charge. The accompanying program of the Conference is the Festival of Democracy, which takes place in Prague from October 5-12, 2017 and culminates on October 9, 2017 with the "Festival Monday" in Václav Havel´s Square in Prague. Participation in the Festival of Democracy is not subject to registration.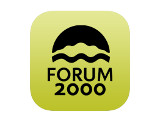 Forum 2000 App
This year, the Forum 2000 app is again available and will allow you to get the most out of the 21st Forum 2000 Conference Strengthening Democracy in Uncertain Times. Follow the program, learn about the speakers, and don´t miss out on the Festival of Democracy. Synchronize the app with your calendar.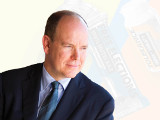 The Conference Forum 2000 program is available on the web
The complete program of the Forum 2000 Conference can be found on our website. The Conference begins on Sunday at 10:30 am with a lecture by Prince Albert II of Monaco at the Law Faculty of Charles University. The opening ceremony is then held at 19:00 at the Prague Crossroads. The visitors of the conference may expect a fruitful program consisting of dozens of lectures and discussions.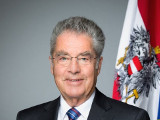 Speakers
More than one hundred important speakers will be present at the Conference—among them will be Prince Albert II of Monaco; former Austrian President, Heinz Fischer; Secretary General of the Organization of American States, Luis Almagro; former Mayor of Reykjavík, Jón Gnarr; former President of Maldives, human rights & environmental activist, Mohamed Nasheed; Russian businessman and activist, Mikhail Khodorkovsky; political scientist from Harvard University, Yascha Mounk; President of Radio Free Europe/ Radio Liberty (RFE/RL), Thomas Kent; Editor-in-Chief of Gazeta Wyborcza, Adam Michnik; professor of Islamic and Interreligious Studies, Mona Siddiqui.