Democracy and Human Rights in Asia
One Year After an Empty Chair in Oslo

Sunday, December 11, 2011, 10.00–12.00
Faculty of Arts, Charles University in Prague, Large Hall

On Sunday, December 11, 2011 at the Faculty of Arts, Charles University in Prague, a roundtable focused on the current state of democracy and human rights in Asia was held in commemoration of the first anniversary of the awarding of the Nobel Peace Prize to Chinese dissident Liu Xiaobo. The discussion was loosely linked to the "Peace, Democracy and Human Rights in Asia" conference that was organized by the Forum 2000 Foundation in 2009.
 
Aimed primarily at students and members of the professional public, the event was by invitation only. You could watch a live broadcast on our website in the Web TV section where a video recording of the proceedings is available now. The discussion was held in English.
Theme
Human rights are universal. China, Myanmar (Burma) and other Asian countries are members of the United Nations and are therefore bound by the Universal Declaration of Human Rights. In fact, one of the declaration's authors, Peng Chun Chang from China, based many of the declaration's principles on Confucian and other Eastern teachings. Nonetheless, the human rights situation in parts of the region is a cause for grave concern. The empty chair at the 2010 Nobel Peace Prize Award Ceremony remains a sad symbol of this.
 
Despite appearances, the full development of China or Burma's huge potential will not be possible without liberating individual creativity, allowing free expression and free access to information, nor without ensuring full transparency and government accountability through functioning democracy and the rule of law.
 
What is the current state of democracy and human rights in Asia?
What are the various perspectives?
How should the international community approach these issues?
Participants
Václav Havel, Former President, Czech Republic
His Holiness the Dalai Lama, Spiritual Leader, Nobel Peace Prize Laureate, Tibet
Shirin Ebadi, Lawyer, Nobel Peace Prize Laureate, Iran
Jianli Yang, Dissident, President and Founder, Initiatives for China, USA/China
Stéphane Hessel, Diplomat, Co-drafter of the Universal Declaration of Human Rights, France
Bernard Kouchner, Former Minister of Foreign and European Affairs, France 
Moderator: Jan Urban, Journalist, Czech Republic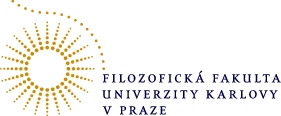 Discussion Summary: Democratic Reform in China Is Inevitable
 
Leading personalities in the global human rights arena, led by His Holiness the Dalai Lama, assembled today in Prague at a roundtable discussion on the state of human rights and democracy in Asia.
 
Speaking in absentia, former President Václav Havel cautioned: "we are entering a dangerous period when it comes to human rights and their defense". He called for greater emphasis on spiritual values in a world unduly focused on economic interests. Referring to China, he stated that human rights are compromised to support economic relationships.
 
His Holiness the Dalai Lama emphasized the interconnectedness of all humanity in the 21st century: "we are all mentally closer. All 7 billion of us have a right to happiness". The economic success of Japan and India contradicts China's anti-democratic model of growth. The regime's suppression of political dissidence hides internal problems which are driven by an increasing wealth gap, systematic corruption and environmental degradation. His Holiness stated that the Chinese people deserve respect for their hard work but this was undermined by fear and distrust of the Chinese government . "Where there is no trust, there is no respect. China deserves respect, but based on trust and honesty".
 
Jianli Yang, Chinese activist, also drew attention to the wealth gap in China where 70% of the nation's wealth is controlled by 0.4% of the population. He spoke of the Two Chinas, of the political, economic and cultural elite, wedded to the status quo, and the exploited "Under China". Despite oppression of the opposition, civil society in China is strengthening and he believed that eventual democratization was inevitable. He paid tribute to imprisoned Nobel Peace Prize Winner, Liu Xiao Bo, whose role in shaping the new China is critical.
 
Nobel Laureate Shirin Ebadi was critical of China's support for non-democratic regimes such as North Korea, Burma and her home country, Iran. Such support is contingent upon exploiting the natural resources of these countries to fuel China's own economic growth. The democratization of China will be of enormous benefit to the rest of the world, she said. Ms. Ebadi cautioned against buying Chinese products thereby supporting the continued exploitation of the Chinese people.
 
Bernard Kouchner, former French minister and co-founder of Doctors without Borders, reinforced President Havel's criticism of the supremacy of market forces over spiritual values. China's single party market economy is not sustainable in the long term and there was clear evidence that democratic regimes are more supportive of economic growth.
 
Co-author of the Universal Declaration of Human Rights and 2010 bestseller "Indignez-vous", Stephane Hessel, also condemned the expanding wealth gap, which "makes democracy impossible. Democracy must help the poor, not the privileged". He made a plea to the global community to recall the ancient Asian wisdom of the unity of nature and humanity.
 
Journalist and moderator Jan Urban concluded with an appeal to all present at the panel to do the best possible to ensure that Liu Xiaobo can be with us in Prague next year.